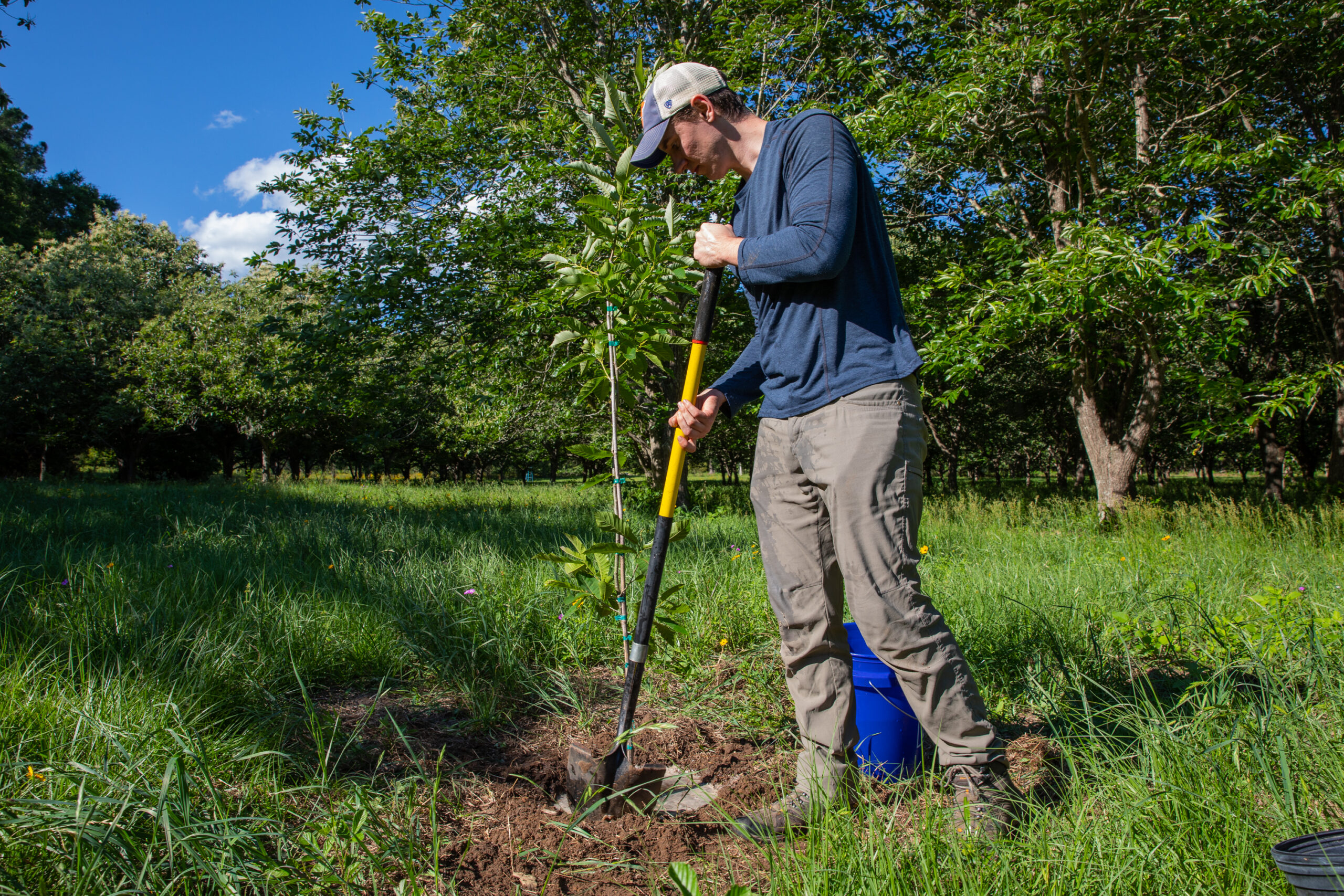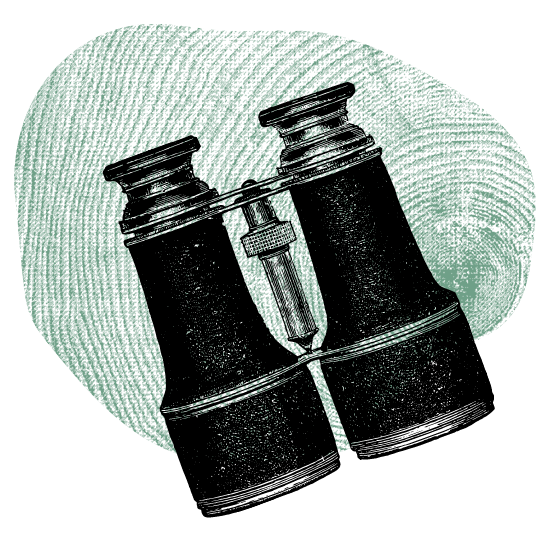 Site evaluation is the first step in determining where to plant your tree. Pick a location with good soil drainage. Poorly drained soil can cause root rotting and the death of a newly planted tree. Tree roots need oxygen to grow and a well-drained site at planting is imperative. Avoid areas with soil that stay saturated for long periods of time, such as creek bottoms or low areas. 
Pick a location with good sunlight, preferably six to eight hours a day for optimum tree growth and fruit and nut production. Some of the best areas are along the edges of food plots. If you are planting in the forest pick tree fall gaps or open areas where the trees can grow towards the sunlight.
Consider selecting a site with good airflow to avoid frost pockets where cold air or late frosts can settle, such as on the top or side of a slope where air can flow downhill.
Get an in-depth look at your property on the U.S. Geological Survey. You can observe your land's elevation, proximity to water, and orientation.

At the end of the day, the best way for you to determine a site is to get your eyes on the land, and your hands in the dirt.