PLEASE REFERENCE INDIVIDUAL PRODUCTS FOR POLLINATION REQUIREMENTS. 
Pollination primarily occurs in the spring when most plants flower, but some plants flower later in the year. Pollination takes place when the pollen grains from the male part of the flower (anther) are transferred to the female part of the flower (stigma). The more transfer between flowers, the more pollination will occur. You can promote this transfer by three major avenues:
Planting more of your required pollinator. The more trees that you have in your food plot at the correct spacing, the more pollination your trees will receive.
Planting pollinator plants. Insects, birds, squirrels, even deer will have an effect on the transfer of pollen. A rich habitat of these pollinating species will help your trees have adequate pollination. You can attract these pollinator species by planting flowering trees such as Basswood, Tulip Poplar, and Sassafras.
Time. The older your trees get and the more they grow, the more individual flowers will grow to transfer to other flowers.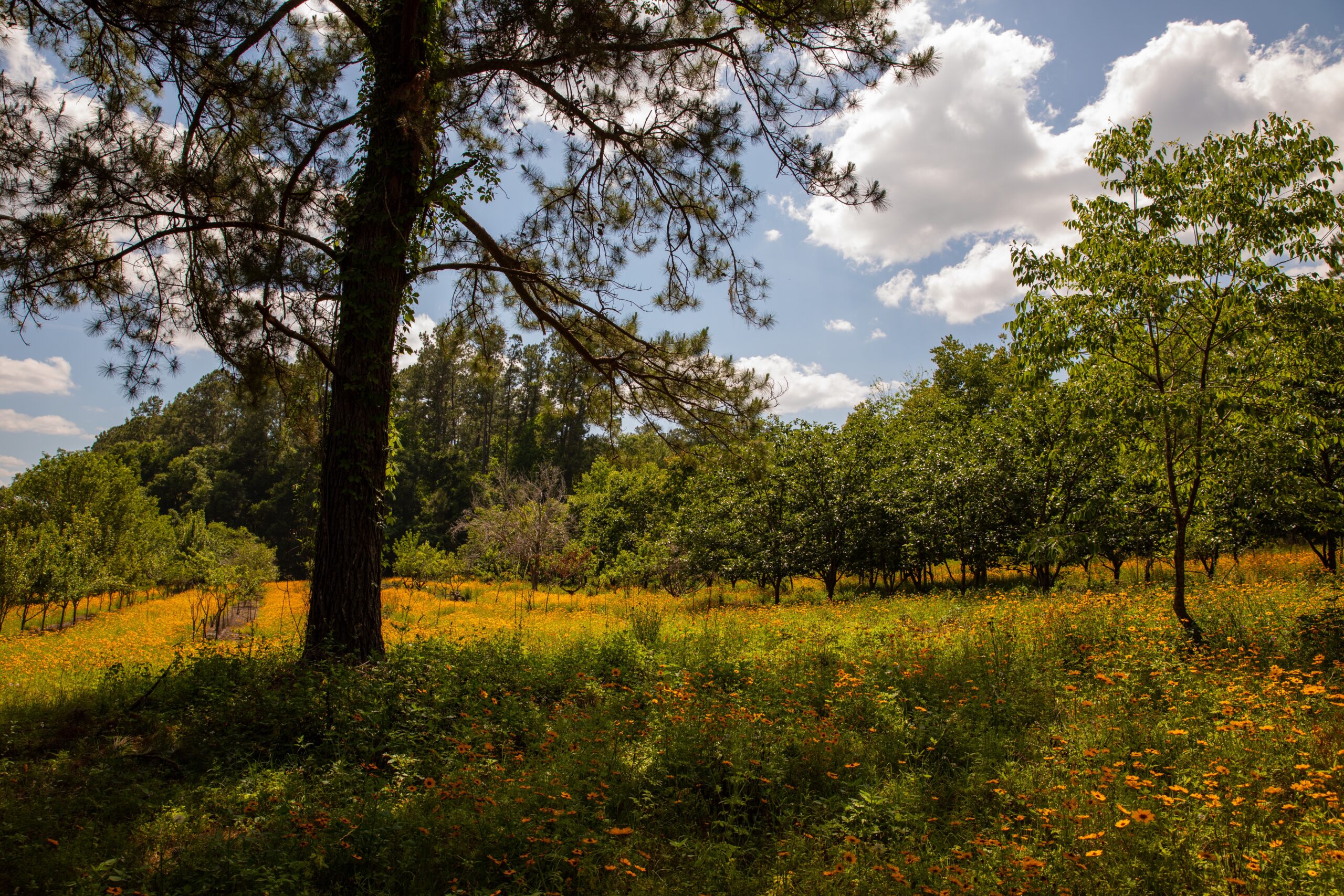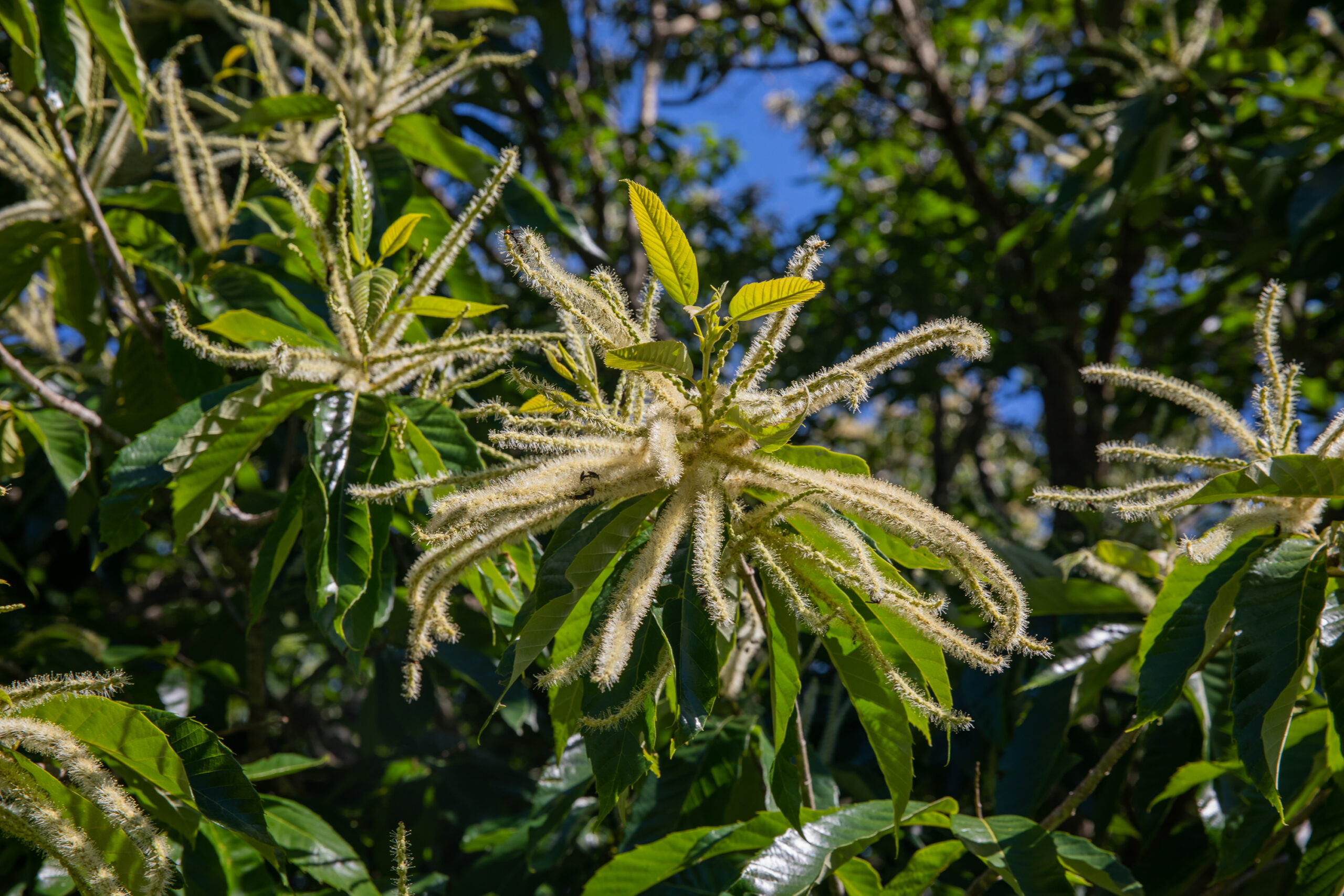 Check the pollination requirements for each variety to determine if you need a pollinator. Many fruit and nut trees must be planted with a pollinator in order to produce mast. Plant a minimum of 2 Dunstans, we recommend 3 or more for best pollination and mast production. Kaki persimmons are self-pollinating which means that they don't need a pollinator. American persimmon DOES require a pollinator to produce fruit.
PLEASE REFERENCE INDIVIDUAL PRODUCTS FOR SPACING REQUIREMENTS
Trees are spaced according to their ultimate size. If planted too far apart, inefficient pollination can occur. If planted too close, they will not receive adequate sunlight for growth and mast production. For instance, chestnuts and oaks are planted 35-40′ apart and fruit trees such as apples, pears, and persimmons are planted 15-20' apart.